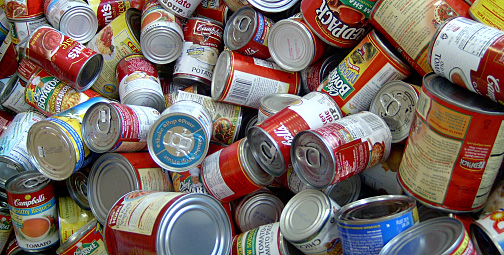 Bisphenol A (BPA) is a synthetic sex hormone used to make many common products, including food can linings, thermal cash register receipt paper, medical devices, and the rigid plastic, polycarbonate. Many scientific studies suggest that this hormone-disrupting chemical, which mimics estrogen, is linked to a wide range of health problems, including diabetes, heart disease, infertility, obesity and cancer.
Studies indicate that BPA is not persistent, so it does not remain in the body. Yet because of the widespread use of BPA in consumer products and food packaging, almost all Americans have BPA in their bodies due to continuous exposure.
BPA is an example of an endocrine disrupting chemical that may cause harm in low doses, especially when exposures occur in the womb, or to infants and small children whose bodies are developing rapidly.
Responding to the demand for safer products, leading manufacturers and sellers of baby bottles and sippy cups have eliminated BPA from their products. Even the American Chemistry Council publicly announced that American baby bottles and sippy cups are no longer made with BPA.  More recently, we've begun to see manufacturers and grocery stores get BPA out of canned food and receipt paper. Legislators across the US and internationally have enacted restrictions on BPA in baby bottles and other products.
Fact Sheets, Reports, Studies, Info on Alternatives and More
Organizations Working on BPA
Center for Health, Environment & Justice (CHEJ)
Coalition for a Safe and Healthy Connecticut
TheEndocrineDisruptionExchange
Environmental Health Strategy Center
Huntington Breast Cancer Action Coalition
Investor Environmental Health Network (IEHN)
Safer Chemicals Healthy Families